Welcome to Bulonhill Restaurant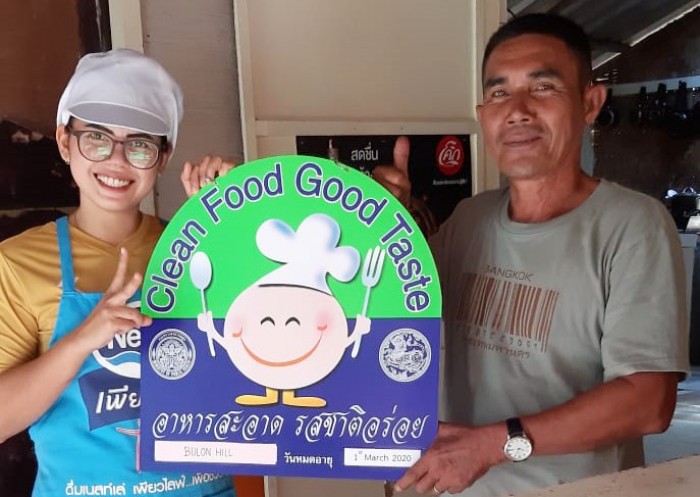 Our kitchen is open from 8:00 am until 21:30. In the morning for breakfast you can order coffee or tea plus fresh fruit salad, toast and eggs or pancake. Just check our menu and choose whatever you like most (food is not included with the price of the bungalow).
For lunch we recommend typical Thai style fried rice or fried noodles or for those who prefer western food a sandwich. In the evening we are ready to take your order for dinner from 18:30 onward. 
Chen is famous for his excellent Thai curries. You should try his Massaman curry...
We close our restaurant at midnight.